Advanced Extremities by Scott Herbowy, USA
Advanced Extremities by Scott Herbowy, USA
08.11.18 - 09.11.18
T.P.C., Antwerpen
This intensive two day course (14 hours) will focus on more advanced principles and practical application through clinical reasoning, problem solving, analysis of case studies, assessment and treatment of patients, and technique work.
Course Goals
The goal of this course is to build on prior knowledge gained from the introduction of extremities in Parts C and D to:
Appropriately apply the McKenzie Method of Mechanical Diagnosis and Therapy to patients with extremity problems;
Distinguish between the McKenzie Syndromes (Postural, Dysfunction, and Derangement) as applied to the extremities;
Practice appropriate treatment regimens for each of the syndromes and their sub-classifications;
Identify when the application of external forces or external stabilisation is required for the resolution of symptoms using McKenzie's "progression of forces" concept;
Assist patients to design and apply the therapeutic processes on their own to maintain treatment goals;
Distinguish non-mechanical disorders and provide appropriate advice.
 Prerequisites
Completion of the following McKenzie Institute courses, presented by licensed McKenzie Institute Faculty:
Part D - Advanced Cervical and Thoracic Spine & Extremities – Upper Limb
Preparation for the Course
To best prepare for the Advanced Extremities course, those who completed the curriculum prior to the inclusion of extremities in Parts C and D are highly encouraged to audit Parts C and D courses or read the textbook, The Human Extremities - Mechanical Diagnosis and Therapy, before attending.
Boek cursus nu
Details
Datum & Tijd
8 en 9 november. 2018; 0900 - 1700

T.P.C.
Groenenborgerlaan 149
Antwerpen, B-2020
Belgium
Plaatsen beschikbaar
5 Plaatsen
Profiel van de docent
David Vandeput
PT, Dip. MDT
Afgestudeerd in Brussel als Kinesitherapeut/Fysiotherapeut in 1989, is hij aan de SOMT (NL) de Manuele Therapie opleiding gaan volgen en is gediplomeerd in 1994. Gedurende die periode  is David rechtstreeks ook in aanraking gekomen met de opleidingen van David Butler, Bob Elvey, Shirley Sharmann, Mulligan en Mark Comerford. Hij startte in 1995 met de eerste A module MDT McKenzie om in 1998 het bekwaamheidsexamen te halen.
In 2003 haalde hij het diploma in Advanced Orthopeadic Medicine (OMI, Be) en in 2006 het Diploma MDT McKenzie aan de Otago University (NZ). Vanaf 2008 werkt hij als Senior Lecturer voor het McKenzie Internationaal Institute in Frankrijk en Benelux.
Sinds 1995 is David wetenschappelijke medewerker aan de Katholieke Universiteit Leuven en sinds kort, 2017 beëindigde hij een MSc in Advanced Practice Phyisical Therapy for Research aan de Dundee University (UK).
Hij is ook actief lid bij de AXXON, Mathera en WVVK en is daarbij geëngageerd bij EBMpractice.net (Be) en Pro-Q-Kiné (Be) in de Practice Guidelines werkgroep in België.
Verder werkt David als Consultant en is hij ook praktijkhouder van de McKenzie Kliniek Limburg in Maasmechelen (Be).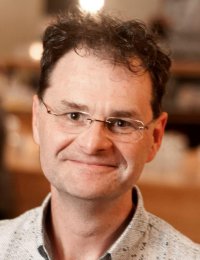 Profiel van de docent
Herbowy Scott
PT, Dip. MDT
Scott Herbowy, PT, Dip. MDT earned his BSC in Physical Therapy from The State University of New York at Buffalo in 1982. He successfully attained Diploma status in Mechanical Diagnosis and Therapy in September 1992. In October 1993, Scott was appointed Junior Teaching Faculty by The McKenzie Institute. He was subsequently promoted to full Teaching Faculty in 1996 and Senior Faculty in 2001. Scott currently sits on the McKenzie Institute USA Credentialing Examination Review Committee (2013-Present) and has served on both the McKenzie Institute International's Appointments & Promotion Committee (2008-2015) and the McKenzie Institute USA Board of Directors (2010-2014).

Scott has presented an extensive number of courses in the USA and beyond throughout his lengthy tenure. In addition to his teaching obligations, Scott served as a MDT Diploma Tutor from 2001-2016.

Scott is currently in private practice with Tillman Physical Therapy in Austin, TX. He has been an active member of the American Physical Therapy Association since 1982.
Within McKenzie Institute International is Scott the most experienced instructor when it comes to the treatment of extremities, and he has given a great number of courses about this topic worldwide.
Locatie en adres
T.P.C.
Adres
T.P.C.
Groenenborgerlaan 149
Antwerpen, B-2020
Belgium